5 Reasons Why You Don't Need a Yoga Teacher →
The Real Riches of Yoga... →
1 tag
1 tag
peaceloveandlotsofyoga: It's a breathing exercise. And then we do some bending. -Sri K Pattahbi Jois
3 tags
1 tag
When you really pay attention, everything is your...
alignyo: om to heal our hOMe: a yoga benefit for... →
alignyo Get on your mat to get NYC back on its feet. On November 15, join alignyo and NYC's yoga teaching rockstars to groove, move and give back. 100% of the proceeds from this event will go to the Mayor's Fund to Advance NYC - Hurricane Sandy Relief. Space kindly provided by Skylight West. Get on your mat to help make a difference: Top teachers We've got a stellar lineup of superstar NYC...
1 tag
2 tags
1 tag
"Old man, stiff man, weak man, sick man, they can all take practice but only a..."
– Sri K Pattabhi Jois (via yoga-ser)
1 tag
tumblr.com →
1 tag
2 tags
1 tag
Follow Me On Fitocracy! →
"Style is a function of your limitations, more so than a function of your skills."
– Johnny Cash (via minimalmac)
Yoga Practice as a Moving Meditation
From interview of Ashtanga yoga pioneer, David Williams, in Guruji: More and more over the years, I work to make my yoga practice a moving meditation, and then at the end of my practice, when I get up and walk away, I continue that meditation into my… View Post shared via WordPress.com
1 tag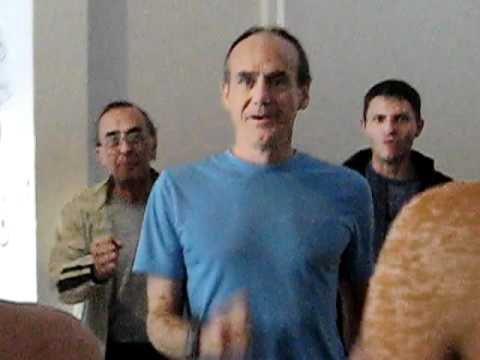 1 tag